中文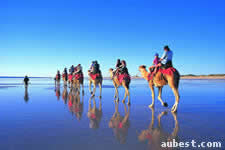 In South Australia, Cellar hop in the Barossa Valley and cycle between vineyards and churches in the Clare Valley.
Western Australia is famous for long days of sunshine and diverse landscapes and climates.
You can lose and find yourself in the Northern Territory, a place rich in Aboriginal history and rugged, natural beauty.